All professionals at Bronx Gastroenterology maintain the highest levels of accreditation and pursue ongoing education to stay abreast of the latest trends in the medical field. Read on to learn more about our staff's experience and training.
The Physicians
Dr. Michael A. Antony, M.D.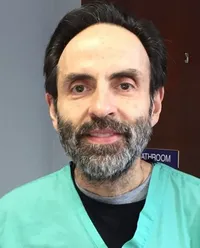 Dr. Michael Antony is board-certified in gastroenterolgy and has been in practice in the Bronx since 1988. He completed a 6 year BS-MD program at the City College of New York and Stony Brook School of Medicine. Dr. Antony completed his Internal Medicine and Gastroenterology training within the Montefiore and Jacobi Health Systems and has a teaching appointment at the Albert Einstein College of Medicine.
Dr. Stephen B. Bharucha, M.D.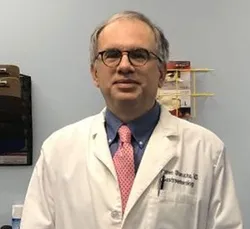 Dr. Stephen Bharucha is a board-certified gastroenterologist practicing in the Bronx since 1992. He earned degrees in Molecular Biology and Medicine from Yale University. Subsequently, he completed internal medicine training at The Mount Sinai Hospital in New York City, then gastroenterology fellowship at Montefiore Hospital.